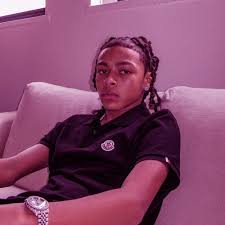 9 mins read
Notti Osama: Everything You Need to Known About 
Notti Osama, a 14-year-old drill rapper from Yonkers, New York, and the youngest among six siblings, tragically lost his life due to a fatal stabbing.
The incident occurred in a Manhattan subway station during a confrontation with a 15-year-old in New York City on July 11, 2022. Notti Osama's brother, DD Osama, also expressed his tribute to him on social media
Who was Notti Osama?
Notti Osama, whose real name was Ethan Reyes, was a 14-year-old drill rapper hailing from Yonkers, New York. As the youngest among six siblings, he had recently unveiled images of his new single, "Without You," in collaboration with one of his brothers.
Given his youth and the early phase of his career, there is relatively little known about his background. His brother, DD Osama, shared a heartfelt tribute to him on social media, while his cousin Lily Ortega described him as a "joyful" and "affectionate" young individual.
Must Read:Steel Detailing Jeemon VG: How to Learn Steel Detailing?
Notti Osama stabbing incident
According to reports, Osama and two of his friends encountered Martinez while strolling in Hamilton Heights. Osama, wielding a broom, trailed Martinez into the subway station, where they cornered him and struck him with the broom.
In response, Martinez brandished a knife and stabbed Osama in the abdomen. Police discovered Osama, bleeding from his stomach, and although he was swiftly transported to the hospital, he was tragically pronounced dead.
At the scene of the crime, authorities recovered a knife and a broomstick, and surveillance camera footage aided in identifying the assailant. The street altercation that escalated into this tragic stabbing and loss of life elicited a profound sense of shock and sorrow among the public, mourning the untimely passing of a teenager who was just embarking on his rap career.
Who Killed Notti Osama?
Notti Osama met a tragic end when he was fatally stabbed at a New York Subway Station by Kelvin Martinez. Martinez, who was 15 years old at the time, was said to be affiliated with a rival gang.
Initially charged with second-degree murder, Martinez's charges were later reduced to first-degree manslaughter upon discovering that he had been surrounded and assaulted by Osama and his companions. It appeared that Osama and Martinez had connections to rival gangs.
Who was charged with the Notti Osama Murder?
Notti Osama's 15-year-old rival was arrested in connection with the incident and initially faced charges of second-degree murder.
However, these charges were subsequently reduced to first-degree manslaughter after prosecutors uncovered that the accused and his friends had cornered him, prompting him to stab the young rapper in an attempt to escape. Additionally, he faced charges of criminal possession.
While the police had initially announced their intent to charge the 15-year-old rival of Notti Osama with second-degree murder, prosecutors ultimately filed a charge of first-degree manslaughter.
Even during his arraignment that week, the prosecutor voiced reservations about the case, indicating that investigators were actively examining the teenager's claims of self-defense and the reported assaults he had endured from associates of Notti Osama in the weeks leading up to the stabbing.
The court records in the case have been sealed following the dismissal, and it remains unclear who provided legal representation for the 15-year-old opponent of Notti Osama. Attempts to contact the Legal Aid Society in Manhattan for information have not yielded a response.
Notti Osama's Family Reaction
Following the tragic incident, investigators reviewed CCTV footage of the unusual altercation to piece together the events leading to Notti Osama's untimely death and identify the true perpetrator.
Initially, as investigators and the police scrutinized the footage, they charged Notti Osama's 15-year-old rival, Martinez, with second-degree murder. However, further examination revealed that Martinez had used the knife in self-defense.
The footage clearly depicted Notti Osama as the initial aggressor, and Martinez, who was alone in the same area, acted in response to Osama's attack.
The Manhattan district attorney's office stated that the footage, combined with the background of the two rivals who belonged to opposing groups, indicated Osama's hostile intentions.
 Nonetheless, the police exonerated Martinez, the one who wielded the knife, as his actions were a response to Osama and his friends chasing him and launching a broom attack. The NYPD investigators played a crucial role in solving the case, shedding light on the tragic death of Notti Osama. Regardless of the rivalry, his life was lost due to his involvement in street-style drill rap.
Notti Osama's family, particularly his cousin Kevin Ventura, commented, "He got caught up in street life. He just happened to choose a style of music that sometimes leads to violence.
If he had pursued a different genre of music or art, he could have been highly successful. Unfortunately, the style of music he embraced ultimately became associated with violence."
Notti Osama's older brother also expressed deep regret, lamenting that he, DD Osama, wasn't present at the scene to protect his still-maturing younger brother from harm.
Notti Osama Fan Tributes
Following the tragic passing of Notti Osama, his fans inundated their social media accounts with heartfelt tributes and dedications. Furthermore, in a touching gesture to honor the departed musician, his fans organized a candlelight memorial event in Manhattan.
During this gathering, one of Osama's close friends shared that Notti possessed a smile that was worth a million dollars. Others praised Reyes for his unwavering dedication and relentless work ethic in pursuing his rap career. From TikTok to Twitter, social media platforms were awash with tributes from Notti Osama's devoted fans, who came together to mourn his untimely loss.
Meanwhile, Reyes' family and friends also took to their social media channels to express their genuine condolences and share their grief.
Facts about Notti Osama
Here's a list of the top 10 lesser-known facts about Notti Osama that are worth knowing:
Notti Osama's real name was Ethan Reyes.
He aspired to become a drill rapper and hailed from Harlem.
Notti tragically lost his life due to a fatal stabbing on July 9th, 2022.
The young musician met his untimely end at a Subway Station in New York, United States.
Notti Osama had five older siblings.
Kelvin Martinez faced accusations of stabbing the 15-year-old musician.
Rapper DD Osama was Notti Osama's brother.
Reports suggest that Notti had a girlfriend named Niyah.
His estimated net worth ranged between $100,000 to $500,000 USD.
Just two weeks prior to his tragic passing, the musician had released artwork for his latest work, titled "Without."
The outpouring of tributes and condolences serves as a testament to the profound impact Notti Osama had on his fans and family. The music industry will forever mourn the loss of this talented young artist, and what happened to him was undoubtedly a tragic and heartbreaking event.
Must Read:Layton Simon: The Real Life Inspiration
Conclusion
Notti Osama met his unfortunate end while pursuing his true passion, drill rapping. To his family, he was not only a gifted entertainer but also someone deeply dedicated to making a mark in the rap industry, a commitment that led to his choice of the stage name "Notti Osama."
Regrettably, he became entangled in perilous situations from a young age, ultimately leading to the tragic loss of his life.
The information above aims to offer a comprehensive understanding of the circumstances surrounding Notti Osama's untimely demise.
FAQs
Did Notti Osama die?
Yes, Notti Osama passed away on July 9, 2022, at the tender age of 14.
Where did Notti die?
Notti Osama tragically lost his life at the 137th Street/City College subway station in New York, United States, where he was fatally stabbed.
What is Notti Osama real name
Notti Osama's birth name was Ethan Reyes.
What Happened To Notti Osama?
In July, Notti Osama suffered a fatal stabbing following a confrontation at a subway station. The incident reportedly involved a dispute between him and a 15-year-old rival rapper.
While the exact motive behind the killing remains undisclosed, it is suspected to be linked to the ongoing musical rivalry between Notti Osama and the 15-year-old rapper who ultimately stabbed him.
Is Notti Osama Related to DD Osama?
Yes, Notti Osama and DD Osama are siblings. They jointly launched their debut album titled 'Aftermath' in 2021. DD's career began gaining momentum around June 2022; tragically, his sibling passed away in July, resulting in a significant spike in the popularity of their song 'Dead Opps.'